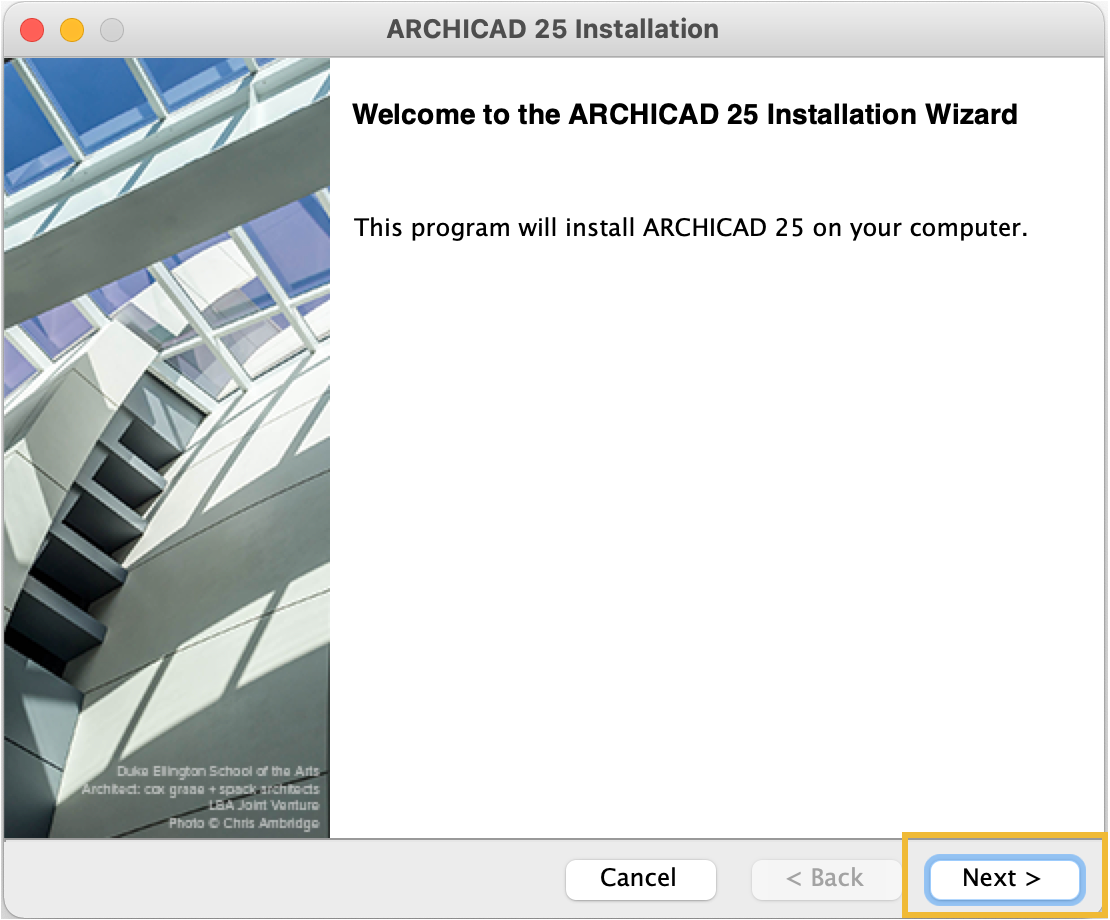 Step 2 : Read the License Agreement carefully, accept it and Click Next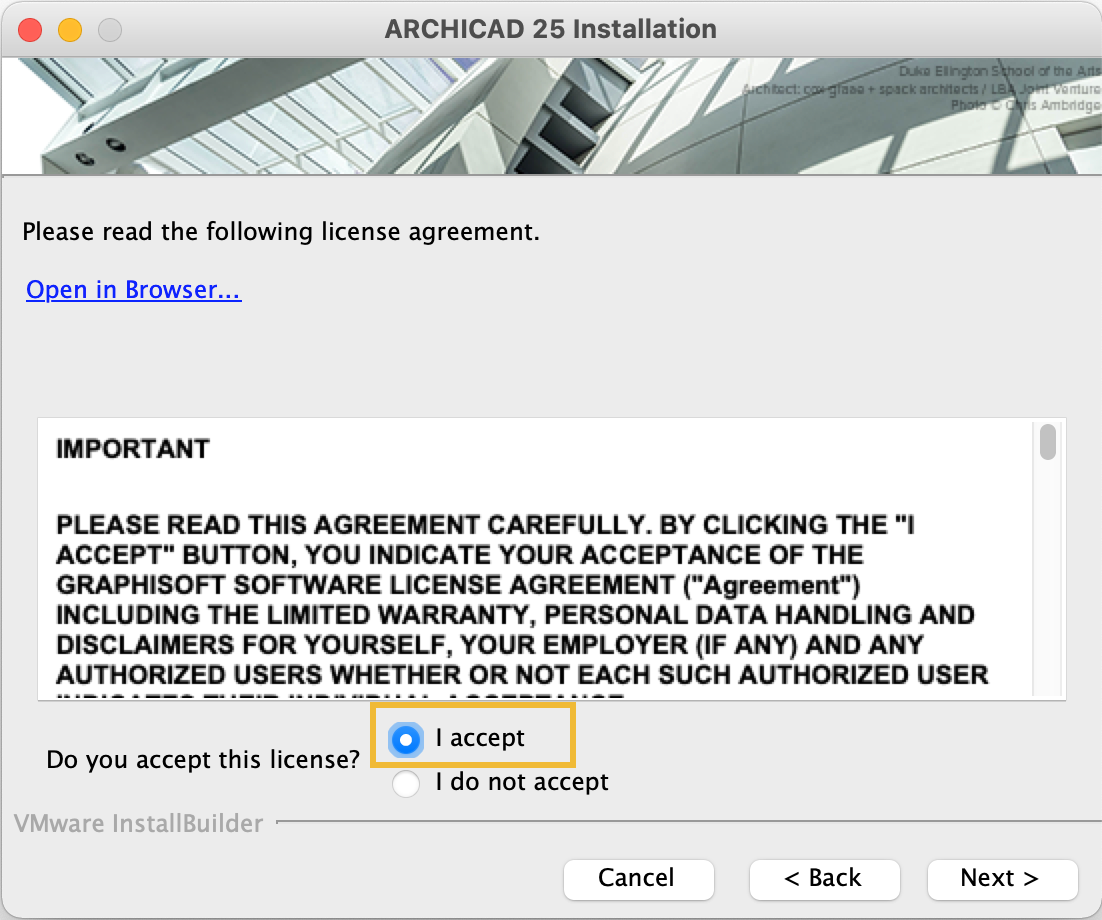 Step 3 : Type the file path of the installation. It is recommended to use the Default path that appears for installation as the future updates will be directed automatically to the file.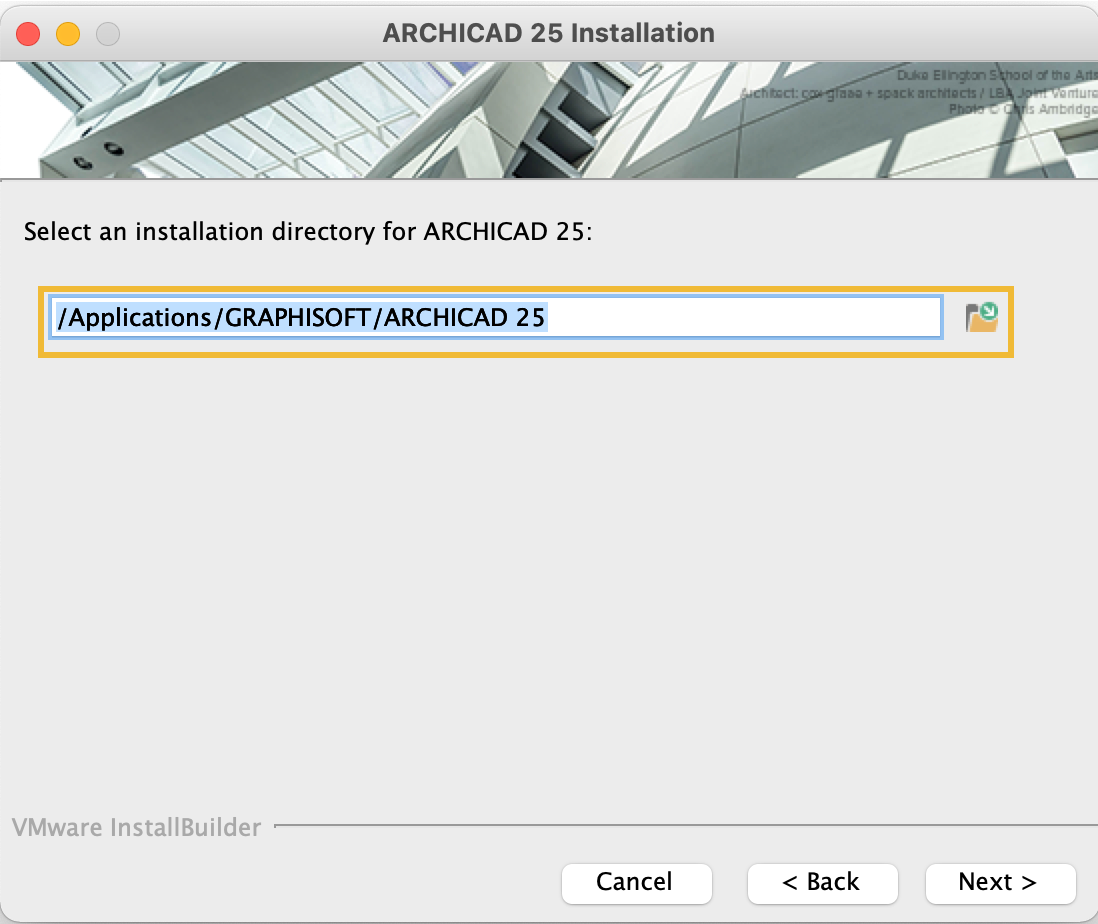 Step 4 : Choose the suitable setup :

Typical - Installs all the required features for user (Recommended)

Custom - Allows to choose the selective features according to user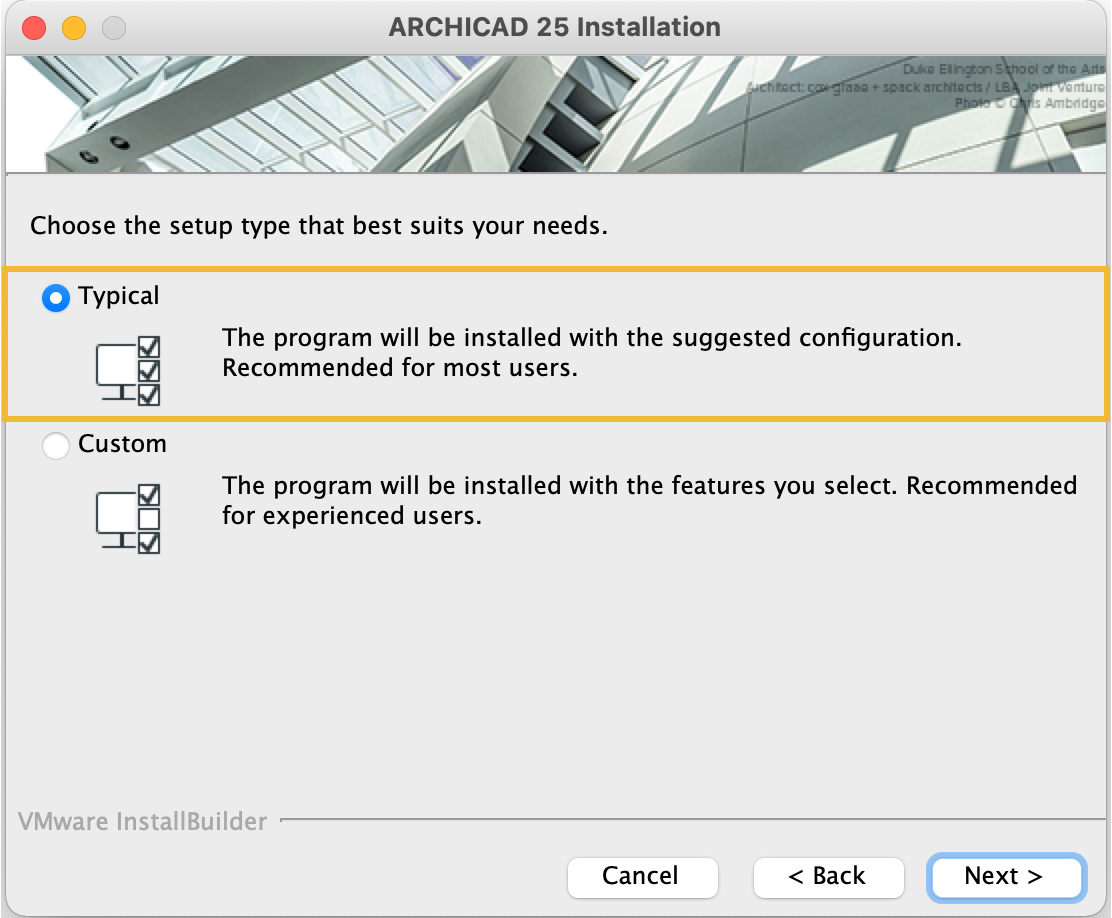 Step 5 : Click Install to begin the installation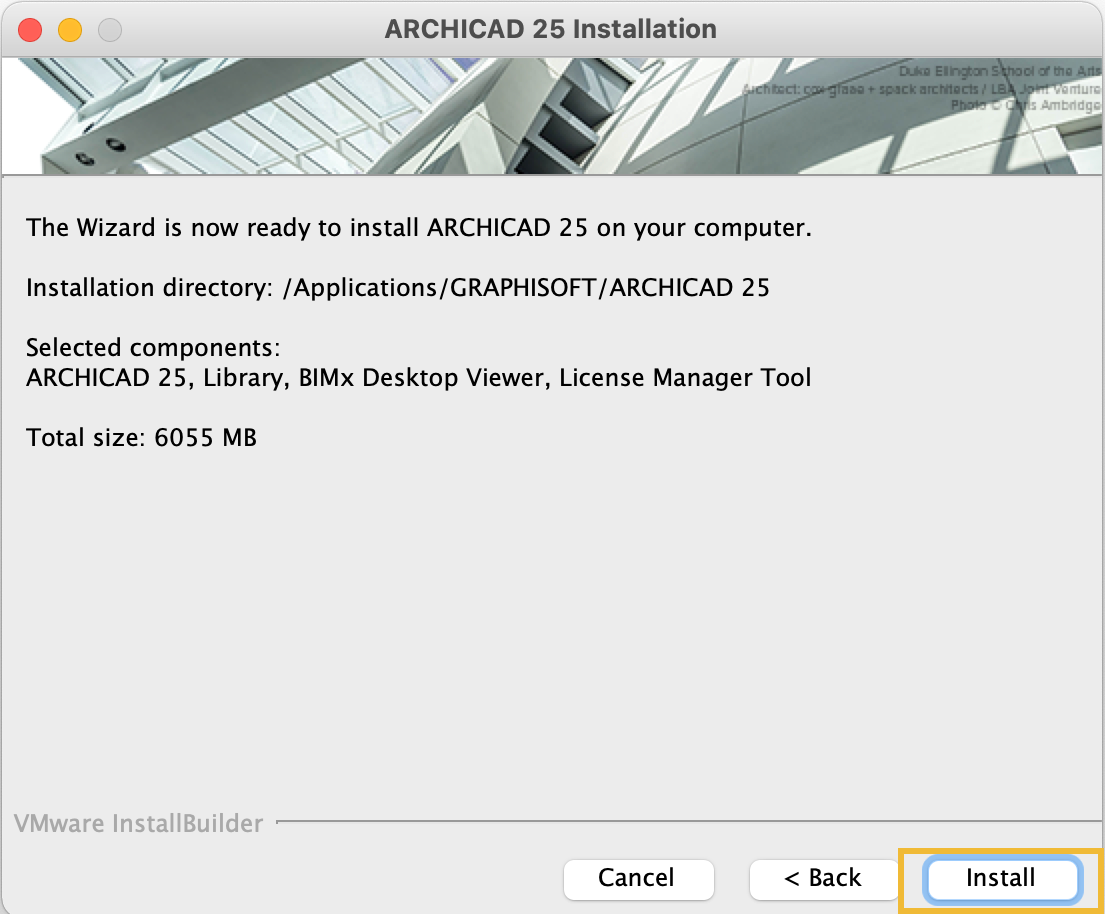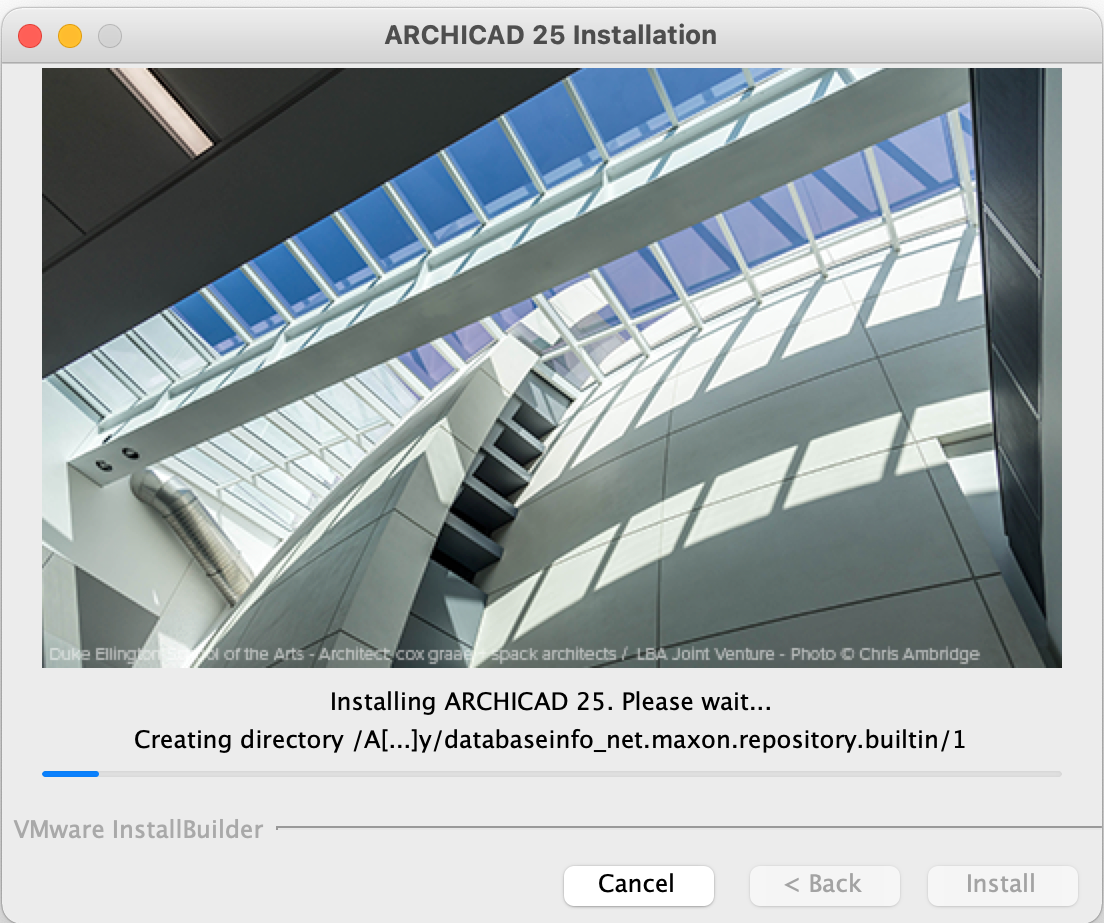 The components like CodeMeter, the BIMx Desktop Viewer, and the License Manager Tool gets installed in the background.

Once the underway installation is done, click Install.
In Mac systems, the Dialog box will appear for requesting Full Disk Access. Grant the access from " Go to Security & Privacy Settings" and click next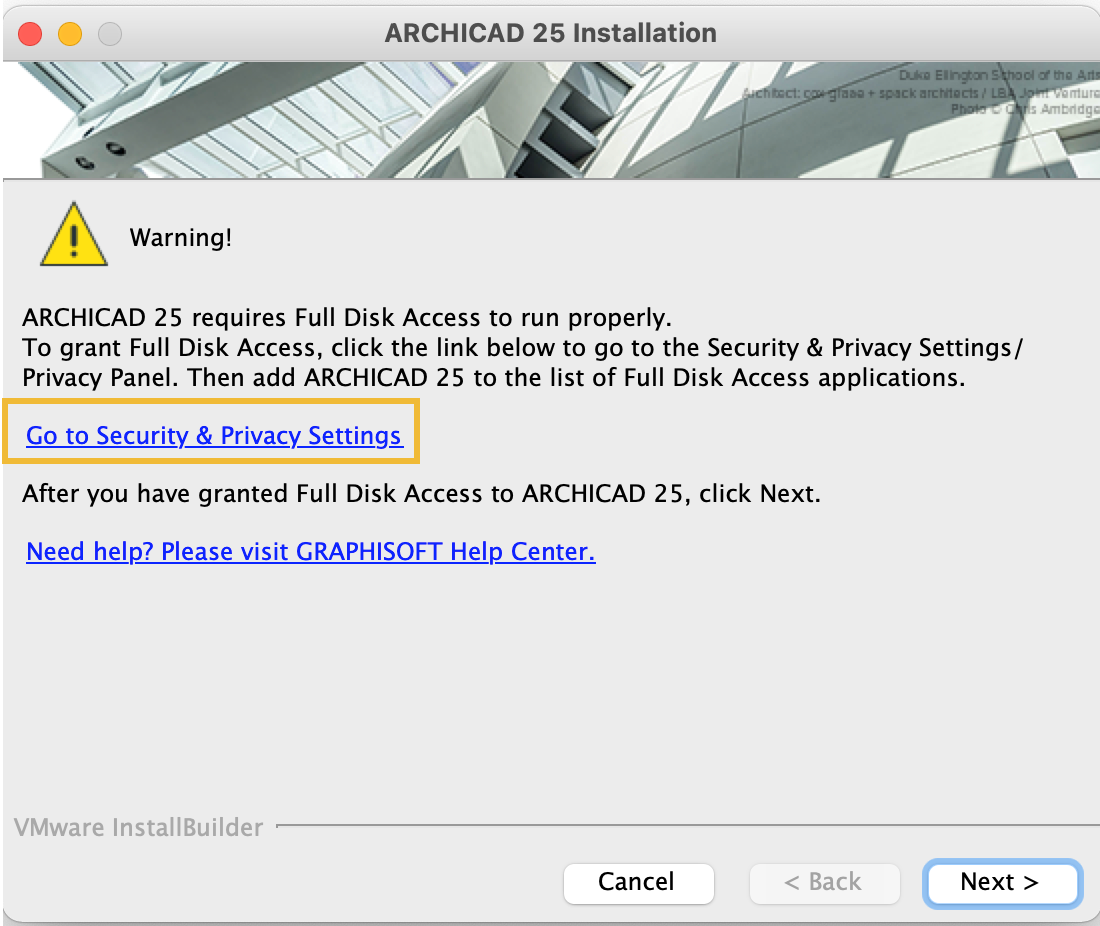 Step 6 : Select the radiobuttons to create the Archicad 25 Icon and notification for Hotfix updates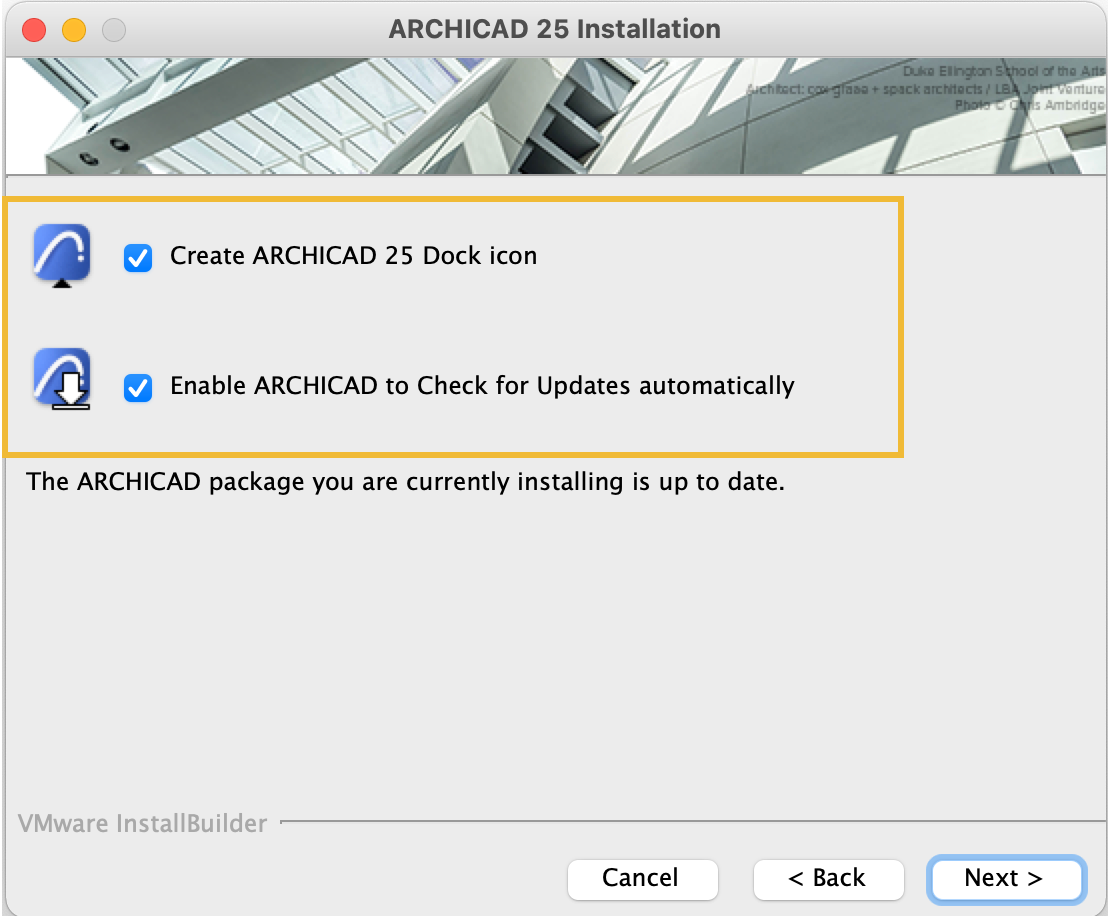 Step 7 : The next dialogue box is for Downloading Offline Help files. These help file does not install automatically it is to be downloaded and installed. If the work is online then no need to install. if the work is offline or net is unstable then it can be used.

Step 8 : Click on Finish to complete the process and Restart the computer system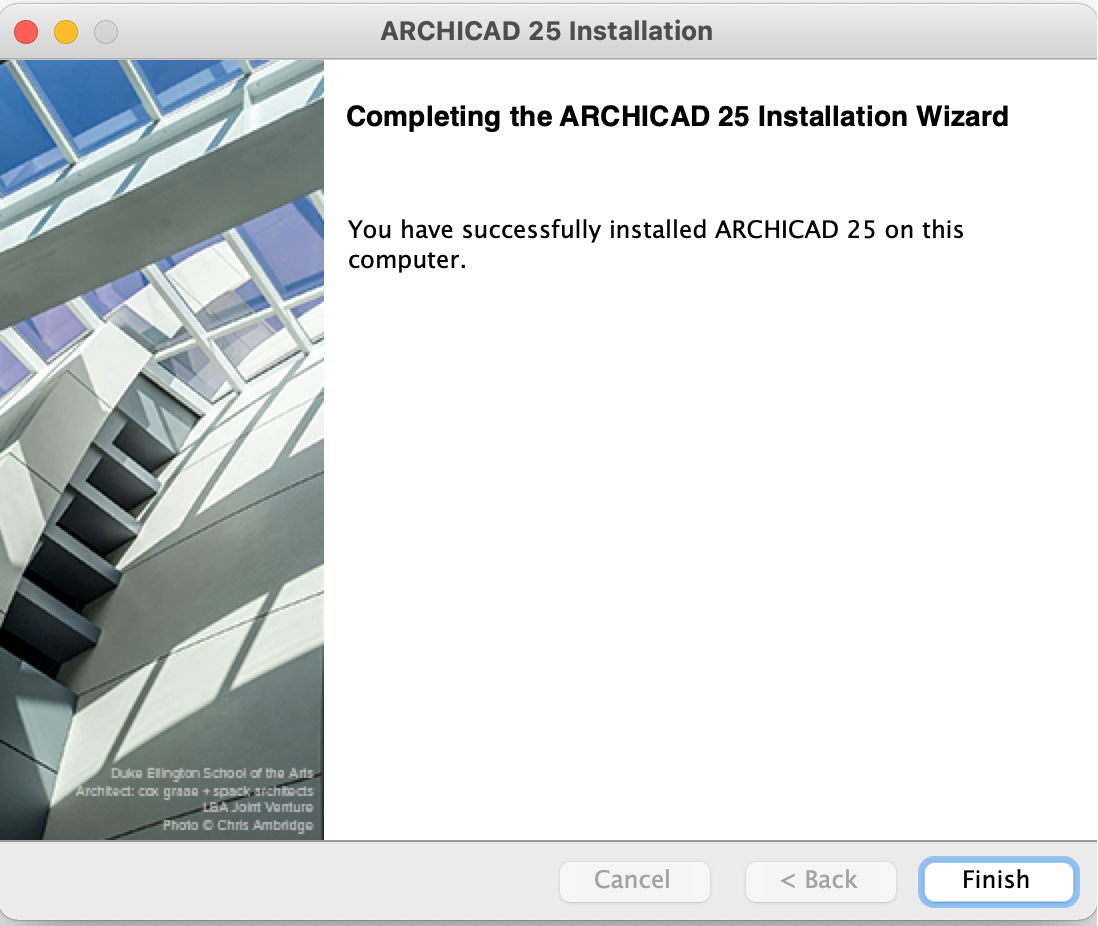 The Archicad will be installed once the system Opens after restart.